Home

/

ATE Board Design
Ironwood Electronics is a leading supplier of PCB Design services to world's largest ATE manufacturer and semiconductor companies. We offer design services to all semiconductor Load Boards and Probe Cards. Our design team having more than fifteen years of experience in all major ATE test platform. We offer Designs with High Quality and On-time Delivery to our valuable customers. Our value-added services have helped clients to achieve quick turnaround time, higher levels of efficiency and cost-effective implementation. We offer a choice of EDA Tool as per our customer flexibility.
DESIGN SERVICES
Load board and Probe card
DUT Interface Board and Probe Interface Board
Burn in Boards
High Speed Digital, Analog and Mixed-signal boards
RF boards
Prototype Boards and Evaluation Boards
Design migration from one EDA platform to another
Backplanes, Motherboards, and Daughter Boards
Reverse Engineering
Cam Final Processing
PCB Manufacturing & Assembly Services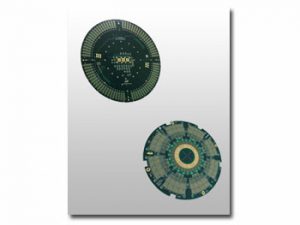 SCHEMATIC TOOLS
Orcad CIS
Concept HDL
Design Capture
Pads Logic
DX Designer
TEST BOARD KNOWLEDGE
TERADYNE
VERIGY
VLCT
ADVANTEST
CREDENCE
INOVYS
ELECTRICAL SIMULATION TOOL
LAYOUT TOOLS
Allegro
Expedition PCB
Altium
Cadstar
Pads Layout
SKILLS AND COMPETENCIES
Well Experienced in all latest EDA tools
15 Years of ATE Board design Experience
Dedicated Library and Quality control Team
HDI Designs
Blind and Buried via technology
Controlled Impedance
Designing to the latest Standards for DFM,DFT and ICT
Differential Edge and broad side coupling
Fine pitch and high Pin count Component
Propagation delay matched designs
We need the below details to give the quote:
Schematic
EDA TOOL preference
Tester make/model
Scope of work
Please contact our customer support at 800-404-0204 or info@ironwoodelectronics.com to get an Ironwood project engineer for your specific requirement.