Home

/

Board Simulation
Ironwood Electronics specializes in Board Analysis for all types of high speed and mixed signal Designs. As ICs faster switching designs affect signal degradation, including over/undershoot, ringing, glitching, crosstalk, and timing problems, Simulation enables engineers to accurately analyze the signals to eliminate signal integrity issues, Thermal and EMI/EMC problems in the early stages of the design. We are doing comprehensive pre and post-layout analysis of high speed Designs and providing the accurate solutions.
SIGNAL INTEGRITY ANALYSIS
Pre Layout and Post layout Analysis
IBIS model performance range exhibited by the Slow, Typical, and Fast versions
Validating the logic level, Drive strengths
Termination techniques
Eye Diagram Analysis
Timing Analysis Characteristic impedance
Propagation delays
Skin-effect and Dielectric Loss
Interface Compatibility Analysis
Cross-talk Analysis
DDRx,PCIe,SerDes Interfaces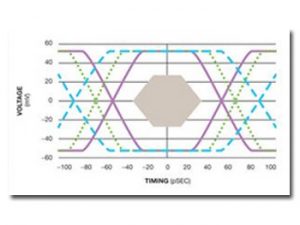 POWER AND THERMAL ANALYSIS
Plane Noise and IR/DC Drop analysis
Decoupling Analysis
Heat sink and cooling Solutions
Heat transfer mechanisms analysis
ELECTRICAL SIMULATION TOOL
EMI/EMC ANALYSIS
Frequency V/S dB plot for Different standards (FCC, CISPR, VCCI or User specific)
RE/CE analysis to find out how much the product is emitting
RI/CI analysis to find out how much the product can withstand external radiation
We need the below details to give the quote:
Schematic
EDA TOOL preference
Scope of work
Please contact our customer support at 800-404-0204 or info@ironwoodelectronics.com to get an Ironwood project engineer for your specific requirement.